Website - Favorites and Requesting Samples
This month we added a couple of new features to the website. You now can save products to a list of your favorites as well as the ability to request a sample. This makes it much easier to get back to products that you like or to request a physical sample to ensure it's as attractive in real life as it is on the internet.
Save to Favorites - You can now save favorites with one click of a button. The "My Favorites" page is far from finished but it is working.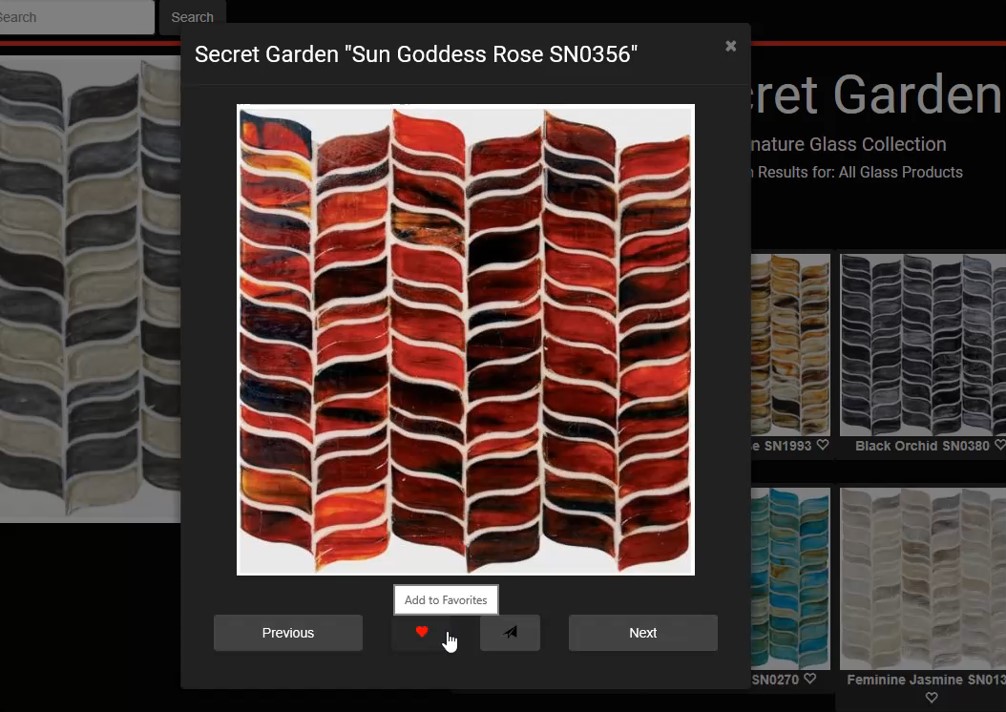 Request a Sample - Request a Sample - You can also request a sample with a single click of a button. Just like the favorites page "My Sample Requests" is still under construction, but for today it is working.
---